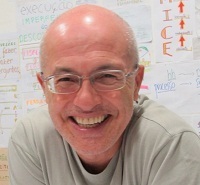 Tech innovation will always need engineers – and savvy geeks – entrepreneurs, and investors excited by risks and the opportunities that come with them.

Everyone has their own recipe for success, so there really is no one true way to do things.
It's like brewing, the co-mingling of important elements. The mix is even richer, potentially more disruptive, when you add a good bit of design; design thinking, even.