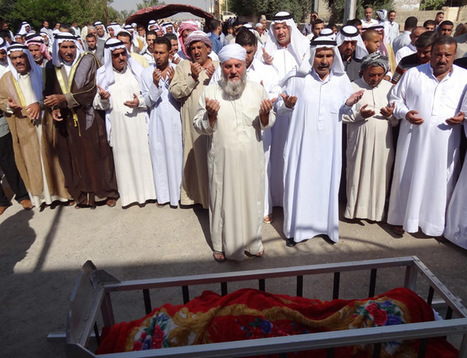 A string of at least nine bombings has rocked the Iraqi capital of Baghdad and two other towns, killing at least 51 people. The violence comes amid a major Muslim holiday celebration.
Thursday was the deadliest day in Iraq since October, 5, when a suicide bombing left at least 75 people dead.

The bloodshed began early on Thursday after a car bomb exploded among houses in the ethnic minority village of Mwafaqiya in Nineveh province, located some 360 kilometers (225 miles) northwest of Baghdad.
"At 6am this morning, a suicide truck bomber detonated himself amid the houses of my village," Reuters quoted Qusay Abbas, a former Shabak representative in the Mosul provincial council, as saying.
At least 15 members of the country's Shabak minority were killed and another 52 wounded, according to local police.
Via
Pulp Ark