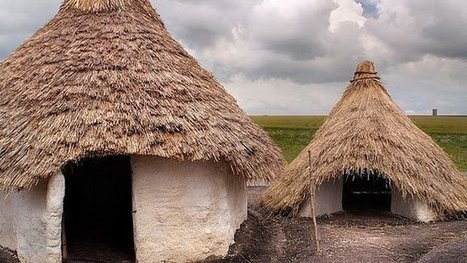 Five Neolithic houses have been recreated at Stonehenge to reveal how the ancient monument's builders would have lived 4,500 years ago.
The single-room, 5m (16ft) wide homes made of chalk and straw daub and wheat-thatching, are based on archaeological remains at nearby Durrington Walls.
Susan Greaney, from English Heritage, said the houses are the result of "archaeological evidence, educated guess work, and lots of physical work."