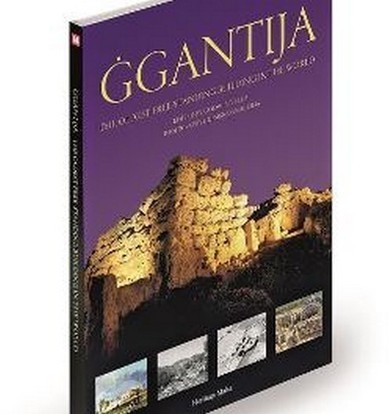 On Saturday 14th December, Heritage Malta will be organizing a seminar on the Ġgantija Temples which will also feature the launch of the brand new publication on the same subject.
The seminar at the National Museum of Archaeology in Valletta will feature presentations by a number of experts in the field of archaeology and prehistory including highly acclaimed archaeologist David Trump, Heritage Malta's head of curatorial affairs Godwin Vella, curators Katya Stroud and Daphne Marie Caruana as well as John Cremona and Isabelle Vella Gregory. The seminar will also be addressed by Heritage Malta chairman Dr. Joseph Buttiġieġ.
The 208 page publication which will be launched during the seminar is entitled "Ġgantija, the oldest free-standing building in the world" features a number of articles as well as over 400 exclusive photos by acclaimed photographer Daniel Cilia, who was also entrusted with the design.
The book will be on sale from the seminar at a reduced price of €40 instead of the retail price of €50. The book will also be launched on a separate occasion in Gozo at the Ġgantija Archaeological Park on Thursday 19th December at 1pm.