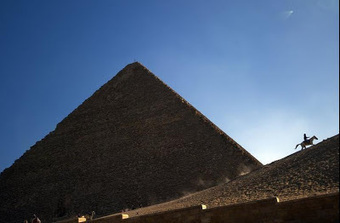 Archaeologists drawing on a wide range of tools said they had pinpointed the crucial time in world history when Egypt emerged as a distinct state. Experts have wrangled for decades as to when turbulent upper and lower Egypt were brought together under a stable, single ruler for the first time.

Conventional estimates, based on the evolving styles of ceramics found in human burials, vary hugely, from 3400 to 2900 BC.

A team led by Oxford University's Michael Dee, reporting in the British journal Proceedings of the Royal Society A, widen the methods used for estimating the date.