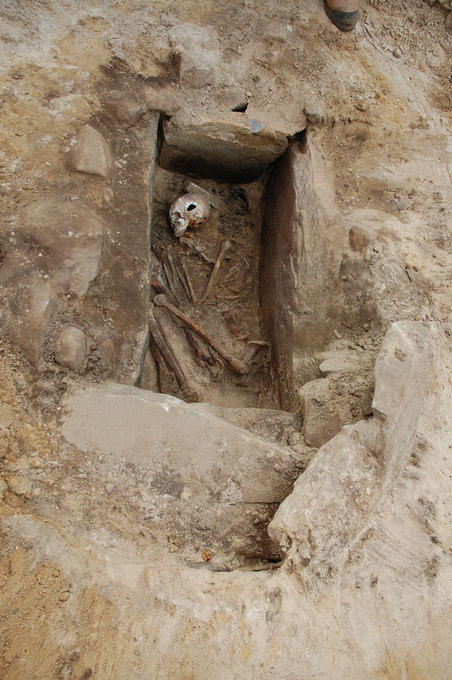 When a prehistoric burial was accidentally discovered in September 2011 during the construction of a septic tank at Spinningdale in Sutherland, GUARD Archaeology were called out to investigate and made an extraordinary find.
Through Historic Scotland's Human Remain Call-Off Contract, the GUARD Archaeology team, led by Iraia Arabaolaza, were commissioned to excavate a stone cist, built within a substantial pit, containing the remains of a crouched inhumation of a middle-aged adult female (35-50 years) with signs of spinal joint disease.
Discovery of a sheepskin
A radiocarbon date of 2051-1911 BC and 2151-2018 BC was obtained from a bone and charcoal fragments respectively, placing the cist in the early Bronze Age period. A tripartite food vessel urn, of Early Bronze Age date, was placed to the west of her skull, but what made this burial a particularly extraordinary site was the discovery of sheepskin and wool recovered from under the skeletal remains.