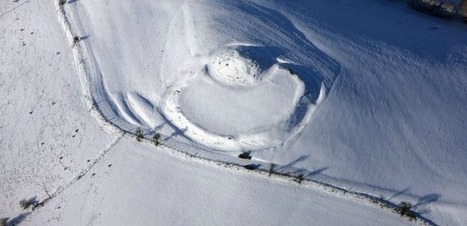 Archaeologists have discovered ancient remains after they were "brought back to life" by the snow covering the landscape.
Settlements dating back 4,000 years were only found because just the right amount of snow fell on the countryside.
Experts were flying over the landscape in a light aircraft when they spotted the Bronze Age remains below.
A combination of the snow and the low sun in the sky at this time of year provided ideal conditions to plot the sites for the first time.