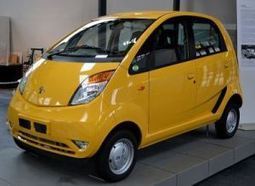 This is another very good post from Jim Langcuster of working and, more importantly, thinking differently in cooperative extension.
Jim takes the lessons from the book, Nanovation: How a Little Car Can Teach the World to Think & Act Bold, and applies them to cooperative extension.
The authors of "Nanovation," say we are in the middle of a paradigm shift and propose three steps for thriving in that atmosphere of change.
1. question the unquestionable
2. do more with less
3. go to the intersection of trends.
Jim outlines the need for cooperative extension to follow these steps to remain innovative.