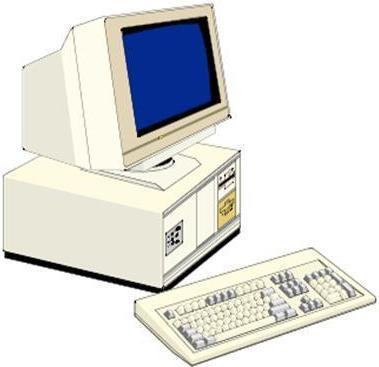 Would you take advice from someone who thinks this image says, "Computerized Record-Keeping"?
I ran across this clip-art tragedy in the article, "Establishing and Using a Farm Financial Record-Keeping System" on the eXtension web site, http://www.extension.org/pages/11140/establishing-and-using-a-farm-financial-record-keeping-system.
Full disclosure: I do not own nor have I ever lived on a farm, I am barely able to keep reliable financial records for myself and I only scanned the above article.
That said, seriously, would you trust any organization whose idea of computerized record-keeping involved a floppy disk?
At best, this is a failure of the article's author(s) to realize how important images are in communication. Readers of web-based content are scanners. The impact of the images and headings in an article often (always?) outweighs the text.
At worst, the author(s) really feels these images are representative of the technology in use on America's farms. I'm willing to bet there are many more farmers who currently access financial information via their smartphone, than their are farmers who have ever used a computer with a 5 and 1/4 inch drive.
Is this how people think of Extension, an organization of adding machines and calculators trying to exist in a networked world?