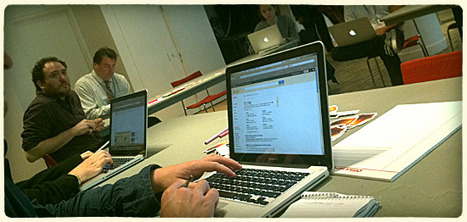 The sessions I attended today were:
- Hacking as Learning: A Slice of Mozilla Drumbeat Learning, Freedom and the Web Festival
- Playful & Digital Literacy? How Digital Media Shapes Our Biographies and Fosters Transformative Learning
- The Beginnings of The Free University Movement
If there was a common thread running through these three sessions it was that innovation necessarily involves letting go of the reins sometimes and not pre-supposing the outcomes of a particular activity or programme. This is an important lesson for us all to learn, I think."