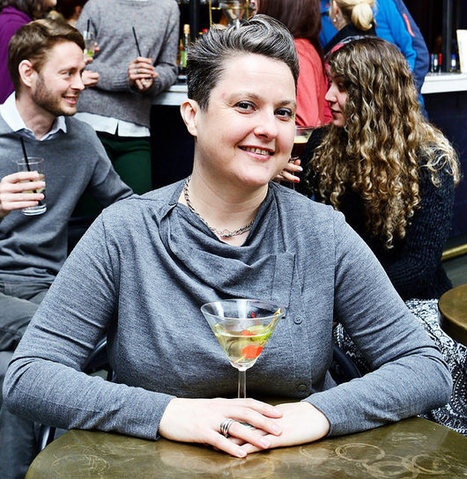 Meet Laura Willoughby from Club Soda, who helps people change their drinking whether they want to cut down, stop for a bit, quit or stick. Laura is a fellow of the Ogunte Make a Wave Incubator for Women Social Entrepreneurs.

Follow Club Soda on Twitter @joinclubsoda

Ogunte: What is it that you are doing differently?

Laura: We are using technology to help people take a self-guided journey to change a specific habit. We use recognised behaviour change techniques to create a club that brings everything you need in one place, from technology to track your goals through to real-world gatherings. After all we get drunk together so... why should we get sober alone?

So tell us how do you manage to successfully run your venture?
Extreme boot strapping has forced us to experiment and not waste cash. It means we have had to learn before we build, which is a good thing.Collaborating with others, a lot of people who have supported what we have done are doing it for free (or very little). They are keen to help us experiment and we pay that back in kind too. So do ask!People come and go. Start-ups are hard work so don't take it personally.Don't spend lots of money on tech - we used off the shelf tools for our first MVP. We know it's terrible but people don't see those same flaws. And now we have the cash to build some more.Always have a spare phone charger - you can do a lot on the move.
Click on the picture to read the full interview...
Follow Laura's blog on Club Soda and @joinclubsoda