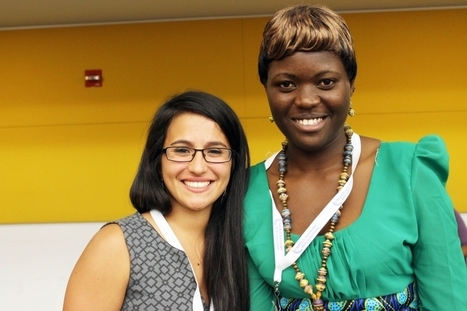 "Bertheline Nina Tchangoue is a real superstar. [...]
She's shaking things up as a prominent member of the movement to improve quality learning for girls in her native Cameroon. And she's a member of the UN Global Education First Youth Advocacy Group, so you know that when Nina speaks, world leaders are listening.
Women Thrive Worldwide caught up with Nina at the July 2013 United Nations Youth General Assembly to talk about one of the most significant issues of the 21st Century – educating the world's girls."