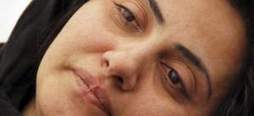 My op-ed on Outlook Afghanistan Oct 18

It is now more than a year, but the parliamentary elections crises still produce a new chapter each time the older drama reaches its drop-scene. The latest...
On the 12th day of her strike, on October 14, Afghan Police in the dark of night dragged her out of the tent, beating supporters, and took Ms Barakzai to Daud Khan Hospital. Some others who had joined her in the strike were arrested and kept in police station for a night.
The Karzai Administration has had two tactics throughout this crises, bribe and use of force. When they saw people flocking in the tent of Ms Barakzai and other MP's joining her hunger strike, the geniuses in the Palace came with a new tactic. The Ulema Council issued a statement condemning hunger strike as Haram. They said, "It's forbidden in Islam to reject drinking and eating. If anyone dies because of hunger strike, they will go to hell. Hunger strike is un-Islamic."