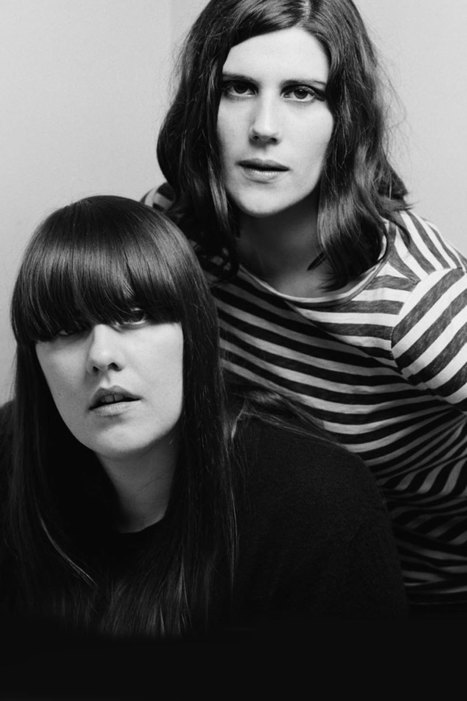 See their personal gifting picks, exclusively on ELLE...
Here's a fun, interesting twist on the usual gift guides I've been scooping-- this one comes directly from noted designers Kate and Laura Mulleavy of Rodarte. The designer sisters share their personal presents for their family and friends with Elle and their readers, with small descriptions of why they chose each gift.
The list starts with a beautiful wishbone bracelet from Jennifer Meyer. They are particular fans of the bracelets becuase "they are delicate and perfect to wear with anything." Another great gift option is the coffee table book "David Armstrong: 615 Jefferson Ave." Armstrong is a well known photographer, and coffee table books always make great gifts for friends!
For the man in your life, the sisters suggest a Mike Watt Flanner by Altamont, only $58 on altamontapparel.com. Flannel shirts are definitely in style this season, and conveniently also keep a guy pretty warm.
Something that actually comes from Rodarte-- number 11 on the list, a Rohearte T-Shirt for $115 available through Opening Ceremony. I think the verbal play on their name is clever, and there's actually an entire series of shirts based on the idea of a heart from the designers.
For one final, slightly sillier gift, check out number 14, John Baldessari's erasers. The "Wrong" eraser is rather funny, and a quick purchase. No matter who you need to buy for, this list has got a little bit of everything!
Via
Hermes Risien