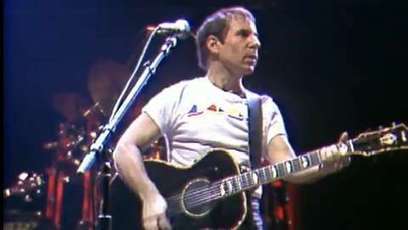 The star was widely criticised for breaking the cultural boycott of Apartheid-era South Africa...Paul Simon has insisted that he was no regrets over the recording of his album 'Graceland' in South Africa.
The folk legend was widely criticised for travelling to the country and making the 1986 with South African musicians, for effectively breaking the cultural boycott of the country due to its racist Apartheid regime.
Although the album was a smash hit and is now credited with bringing local music to the a global audience, he was also censured at the time by the African National Congress, who implied that he was supporting the regime. The controversy is documented in new film Under African Skies, which marks the 25th anniversary of the album.