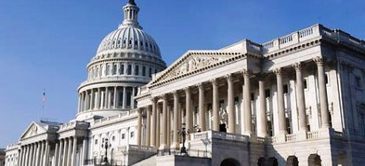 Republicans led a filibuster to block a 10% tax break for small businesses that make new hires.

One of the top items on President Barack Obama's to do list - a 10 percent tax break for small businesses that make new hires - got tangled in an election-year tax debate as Republicans lead a filibuster to block the measure.

The legislation would have provided the tax credit to companies that hire new employees or otherwise expand their payrolls this year, a typically popular approach among the GOP. Republicans in the Senate did not necessarily object to the measure, but they protested Thursday after Democrats refused to allow votes on other amendments.

Sen. Mitch McConnell of Kentucky, the Republican leader, sought votes on other tax proposals, specifically one that would extend for another year the tax breaks from the George W. Bush administration that expire in December.

Those Bush-era tax rates have taken center stage in the race for the White House as Obama pushed this week to keep low rates only on family incomes up to $250,000. For earnings beyond that, Obama wants to allow the rates to rise to their levels during the Clinton administration, which would boost the top tax bracket from 35 percent to 39.6 percent.

The measure would have provided a 10 percent tax credit, up to $500,000 on payrolls of $5 million, for businesses that make new hires or otherwise expand their payrolls.

The legislation also included a popular provision to allow companies to deduct 100 percent of certain investments in new equipment, rather than the standard 50 percent, for 2012.