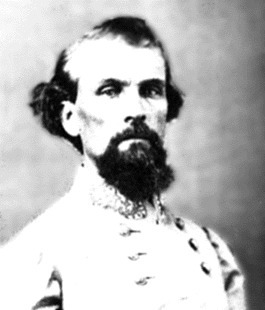 Representative Elijah Cummings and law experts say if they are targeting people of color, a court could find True the Vote operations unlawful.
by Brentin Mock, Voting Rights Watch 2012 | The Nation
Between the shenanigans uncovered by GOP operative Nathan Sproul and Strategic Allied Consulting with falsified voter registration forms, and the ongoing voter challenges waged by tea party groups "empowered" by True the Vote, Representative Elijah Cummings had seen enough to believe voter suppression might be in the queue for Election Day. Last week he sent a letter to True the Vote's founder Catherine Engelbrecht requesting documents that would explain the ballot security organization's operations.
The letter in many ways was also a categorical rundown of recent True the Vote (or True the Vote–inspired) actions that suggest suppression if not intimidation are their modus operandi. The letter lists Engelbrecht stating at a Conservative Political Action Conference meeting that she "absolutely" was working to have the Obama administration replaced, hundreds of Ohio college students whose voter status were challenged incorrectly by True the Vote affiliate Ohio Voter Integrity Project, a black Ohio family incorrectly challenged by the same group, and more of the same false reporting in North Carolina and Cummings' state of Maryland.
Cummings wrote, "If these efforts are intentional, politically motivated, and widespread across multiple states, they could amount to a criminal conspiracy to deny legitimate voters their constitutional rights."
True the Vote has responded saying they would avail themselves "to any official House Committee on Oversight and Government Reform inquiry," and has invited Representative Cummings to a briefing meeting and to participate in their poll watcher trainings. But they have not agreed to hand over the documents he has requested.
...J. Christian Adams, a former US Department of Justice attorney and True the Vote partner, was much harsher, writing on his blog that "Cummings needs to get himself a lawyer who knows more about election law and less about playing the race card. First of all, there is no federal statute which mentions 'voter suppression.'"
...Adams point about "voter suppression" not being mentioned in federal law is only correct that those two words are literally not in the text. But the idea that voter suppression as an action is unaddressed by federal law is completely false, and it's really a shame that Adams would attempt to make this point at all. Section 1985 of Title 42 of our federal laws states:
"If two or more persons in any State or Territory conspire or go in disguise on the highway or on the premises of another, for the purpose of depriving, either directly or indirectly, any person or class of persons of the equal protection of the laws, or of equal privileges and immunities under the laws; … or if two or more persons conspire to prevent by force, intimidation, or threat, any citizen who is lawfully entitled to vote, from giving his support or advocacy in a legal manner, toward or in favor of the election of any lawfully qualified person as an elector for President or Vice President, or as a Member of Congress of the United States…"
…Then they may sue the offending party. It may not have the word "suppression" spelled out, but we know what's being described here. Law professor Simon Stern, a former clerk to a Ninth Circuit US Court of Appeals judge and law lecturer at Harvard, explained to me that Section 1985 was originally part of the KKK Act of the 1870s and dealt with direct confrontation with newly freed African-Americans who were trying to vote. [MORE]
Via
Eric Byler