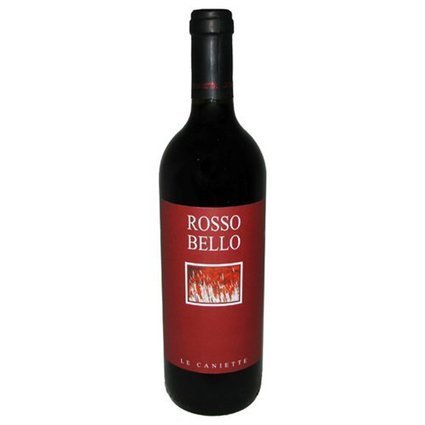 Le Caniette is a winery with 16 hectares of vines and it is certified organic, somewhat of a novelty in Italy in general and in this area in particular. Michelangelo gave the name 'Rosso Bello' or Beautiful Red to a brilliant red color that this full bodied wine is named after. This wine was produced in the land of Ascanio Condivi, named after the apprentice, friend and biographer of Michelangelo. You will find this wine intense and persistent recalling red fruits, cherries, rose petals & violets." - Winery Notes
Blend: 45% Montepulciano, 45% Sangiovese, 10% Cabernet
It goes well with all kinds of vegetables, pasta dishes accompanied by strong sauces, fresh pasta stuffed and cured meats. This Rosso Bello also pairs well with spaghetti and roasted white meats.