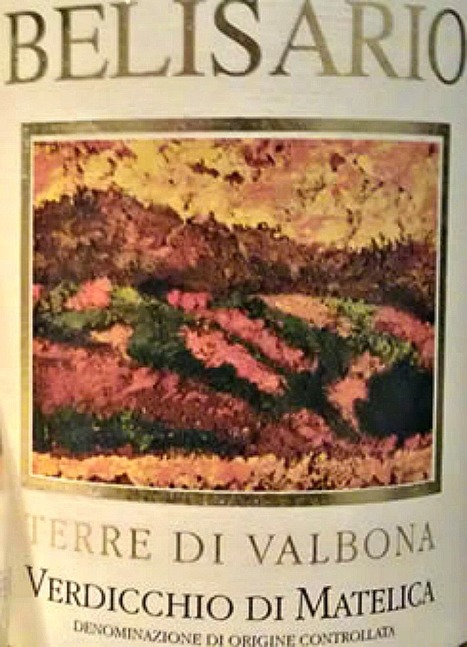 Verdicchio is always a wine I buy and enjoy often when it crops up on bar menus. A friend pointed out to me the other day that most of the Verdicchio's we enjoy are from the Castelli di Jesi DOC area. The "other" verdicchio producing DOC is the far smaller and inland 'Matelica' DOC. [...]
The Terre di Valbona is a tasty little number with a fresh, almost lemony nose . The acidity is very pleasant and is perfect for this fish, soaked in garlic and oil. The fish itself is plain tasting except for my additions but has a fleshy white meat texture. Give it a go - I imagine it it is great in curries and similar dishes that have an abundance of spice and flavours.
I want to taste more of these wines. The mineral flavours are quite intense and full of vibrancy. A good food wine. I'd like to have it with monk fish next time.
A quick factoid: Belisario is a co operative producer, the biggest in Matelica. The word Belisario is also a tragic opera based on the famous 6th century General Belasarius, of the Byzantine period. So there you go… a wine with mighty intentions. The only tragedy is the difficulty in acquiring wines from this region!