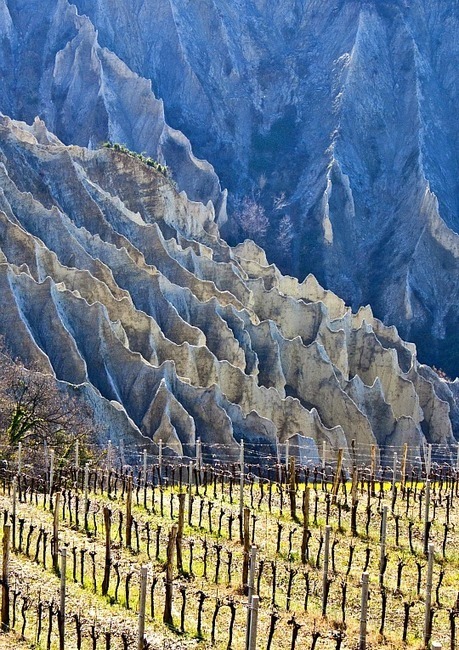 Le Marche, a Region in central Italy, makes incredible wines that from some years are conquering National and International Appreciation and Recognition. One of the most known wines of Le Marche is the Passerina, a white wine mainly produced in the Ascoli Piceno province in the south of the Marche region.
Translated the noun "Passerina" in Italian means "little sparrow", a tiny, hardy, lively bird, with a nimble grace that allows it to make a place for itself in the world.
The passerina grape variety has ancient tradition of cultivation in Southern Le Marche that represent the Passerina's Heartland and a fair number of patches and pockets of the vine grow in vineyards scattered around northeastern Lazio, and northern Abruzzo as well.
Actually the Passerina, in Southern Le Marche, it has been always used as component of the DOC Wine, Falerio Dei Colli Ascolani, in 10 - 30% together with Trebbiano and only from 10 - 15 years, thanks to the vinification progress has been understood the great potential of a withe wine with Passerina in purity.
Passerina grapes, once called "pagadebito" (pay-debt) are relatively small but produce wines with high levels of perfumes, acidity and sugars which give a very clear, balanced wine, perfect for serving with fish dishes and poultry.
Aged only in steel tanks, this has very good acidity and offers a great deal of character for its moderate pricing
The wine is characteristically dry with aromas of flowers, wild herbs, almonds, dried pear, orange blossom and biscuit, this has lovely texture and a rich finish with a note of honey.
Increasingly popular with wine lovers both in Italy and the UK where you can try it at Osteria dell'Arancio or Rosso di Sera Restaurants in London.