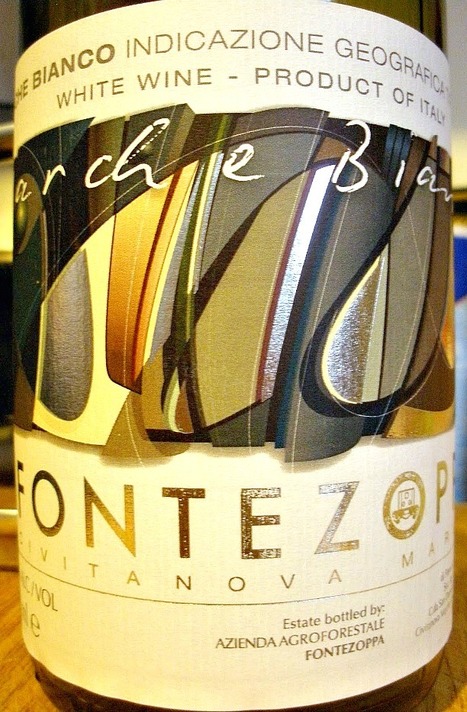 The only wine I could find that contained today's grape, Incrocio Bruni 54, only had about 25% of it in the blend, while the other 75% was made from Pecorino. As of the 2004 Italian agricultural census, there were only 13 hectares (about 32 acres) of Incrocio Bruni 54 under vine in Italy, which essentially means there are only 13 hectares being grown in the world. It is cultivated basically only in the Marche and is allowed in the DOC wines of Colli Maceratesi, but can make up no more than 30% of the blend there....
Incrocio is an Italian word that means "crossing," and there are a handful of Incrocio grapes that are planted to varying degrees in Italy. These are grapes that were created either by private Italian breeders or by people working at various research institutes throughout Italy.
Bruni was working in the early part of the 20th Century in the Marche region of Italy and many of his crossings were created between 1930 and 1950....
The wine that I was able to try with Incrocio Bruni 54 in it was the 2010 Fontezoppa Marche Bianco, is about 25% Incrocio Bruni 54 and 75% Pecorino. I picked this bottle up locally for around $12. In the glass the wine was a pale silvery lemon color with greenish tints.
The nose was fairly intense with white pear, lemon, lime, green apple and pineapple aromas.
On the palate the wine was medium bodied with medium acidity. There were flavors of white pear, ripe red apples, lemony citrus, orange pith and green melon along with a kind of chalky minerality on the back end. This wine is certainly not a fair representation of what Incrocio Bruni 54 might taste like, but it does give a sense of how the grape is used when it is used at all.