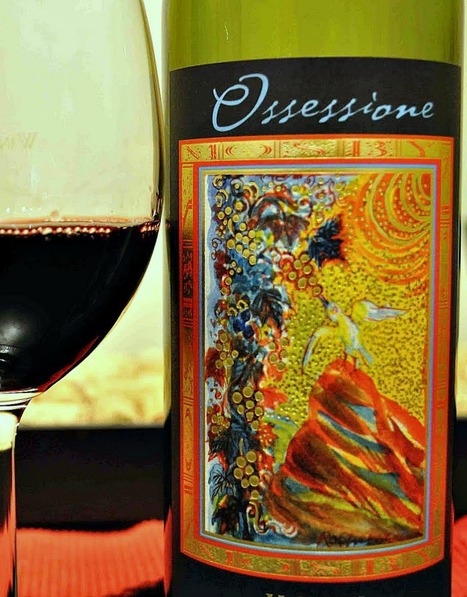 Mosby Winery in Buellton, CA makes exclusively Italian varietals in the classic styles of their origins.
Ossessione, that has an incredibly artistic and beautiful label made by the artist named Robert Scherer, is a true Italian import with the grapes coming from Marche, Italy near the Adriatic Sea.
True to its heritage, Ossessione has brilliant ruby color and an intoxicating nose with perfume-like notes of woodsy sandalwood, brown spice and maple. Flavors, of dried red currant and spice finish with medium tannins and a hint of vanilla. The wine is ready to drink now, and would paor very well with roasted meat dishes or a selection of Italian cured meats served in the antipasti style.