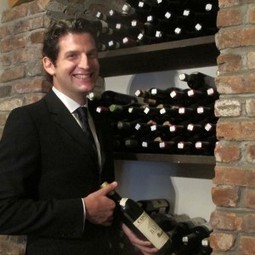 It's a lot easier to drink wine in the winter; cold weather and heavy food dictate staying in by a fire in the company of a big dinner party. For the warmer months, however, we turn to amazing lighter wines to aid in our quest to defend against the heat…but we also need a sturdy red to stand up to our BBQs and dinners on cool summer nights. So today I wanted to share an easy drinking Italian white from Le Marche [...]
Sartarelli Verdicchio Castelli di Jesi Classico $17.71
The Sartarelli estate is located in the classical area called Castelli di Jesi, the best area for Verdicchio in Le Marche. Ideal for the summer, Sartarelli Verdicchio delivers a clean, crisp, elegant and simple wine for the everyday. The fruit and green grass on the nose marries perfectly with the fresh minerality and bright acidity on the palate, ideal for light lunches and snacks by the pool.