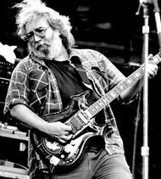 Maybe you've heard of playing music to cows to increase their milk yeilds? Or chefs using tunes to drive their kitchens? It seems that wine can be just as inflential in wine.
Not only are people playing music to cheer them along, but quite often wineries are owned by musicians.
This very light NYT piece gives you an insight into some of the musical characters of the US wine scene.