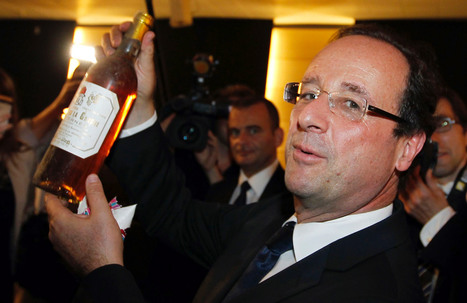 In a shock move French president Francois Hollande has switched the bling-bling Champagne favoured by Sarkozy for more modest Muscadet.
He's not alone, with Muscadet being the tipple of choice for many rappers these days. Maybe he's more with it than commentators think?
It's a great way of saving a few €uros and there are plenty of great wines that cost a fraction of Champagne. OMG - is there a reverse wine snob in power??