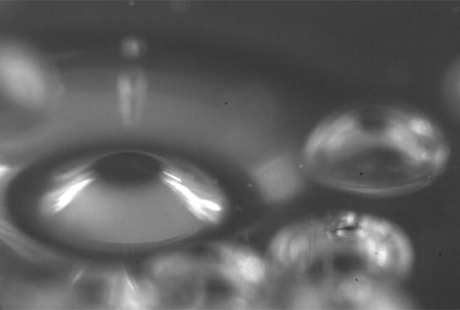 L'éclatement d'une bulle de champagne comme vous ne l'avez jamais vu !
Want to see a Champagne bubble exploding? This is cool!
Filmed at 5,000fps, this little movie shows the moment of a bubble bursting. You can see it catapulting droplets of Champagne into the air, setting the aromas for the wine free.