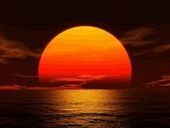 The Secretary of Energy of Mexico, Pedro Joaquin Coldwell graduate, received the Governor of Durango, Jorge Herrera Caldera, who raised him closer collaboration with the federal agency to make the company one of the largest producers of solar energy America and the world, for the exceptional conditions existing in the state.
The Bachelor Joaquín Coldwell, pledged to support efforts in the state for the use of renewable energy and its application in key local agribusiness, forestry and livestock as well as for use in housing, public lighting and industry Generally, among others.
The owner of the celebrated Sener, in turn, to the middle of this year in operation the road from Durango to Mazatlan, for this important road will allow a logistics hub known as the Northern Economic Corridor, which is part Durango important, along with Sinaloa, Chihuahua, Coahuila, Zacatecas, Nuevo Leon and Tamaulipas.
The entry into operation of this route road will first land transport from the Pacific to Matamoros, Tamaulipas, on the Gulf of Mexico. This is, cross that line, from coast to coast, it can supply goods to the eastern United States and Canada, without passing through the Port of Long Beach, California, as the containers from Asia-Pacific, be discharged by port in southern Sinaloa and transported via rail also.
The above seven states, organized through Conago for this purpose, representing about 21 percent of GDP and will benefit from the super highway between Mazatlan and Durango, trade link from Asia, for better interconnection among member countries of the Free Trade Agreement (NAFTA), once completed the necessary modernization of port facilities and transportation in Mazatlan.
Governor Herrera Caldera said that this route will be an important trigger road economic development of those financial corridor North of Mexico, for which he said the owner of the field that is required to strengthen the energy sector and Durango has the conditions for provide renewable energy sources.
In this regard, said that Durango has triple solar intensity than the international average and according to recent statistics, about 295 of the 365 sunny days a year. Another exceptional thing the state is that the combination of cold at night and sun during the day allows solar panels to absorb and retain energy better, and that the entity has an average temperature of 17 ° C, which is ideal for obtaining electricity through solar panels.