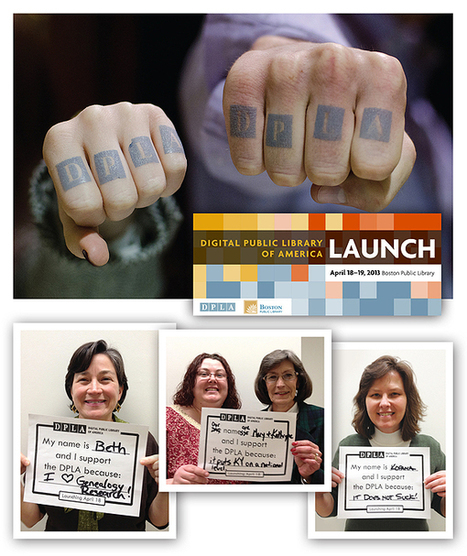 Although the Digital Public Library of America (DPLA) launched event in Boston was cancelled, the debut of its online portal today at noon ET went ahead as planned.
The question that has most frequently come up in the course of the two-year planning process for the Digital Public Library of America (DPLA) has been a very simple one: What is it?
The first beta version of the DPLA will combine a group of rich, interesting digital collections, from state and regional digital archives to the special collections of major university libraries and federal holdings. The DPLA will demonstrate how powerful and exciting it can be to bring together digitized materials, metadata (including catalog records, for instance), code, and digital tools and services into an open, shared resource. Imagine the ability to access a vastly larger set of materials than ever before, both through a single web portal and through your local library, which has carefully curated a subset of the national database.
The DPLA will also seek creative ways to highlight content from digital collections throughout the country and internationally. So far, the DPLA has tackled only materials in the public domain. These books, images, sound files, videos, and other digital artifacts are not encumbered by copyright restrictions. The DPLA process has also focused primarily on pulling together the metadata, not the content itself. As the DPLA expands, it will support digitization and may establish a central repository, but for the time being, the strategy is to rely on the distributed network of partners to host and preserve the materials. The DPLA is focused on making these materials accessible and providing a useful platform for libraries and their patrons to make great use of them.