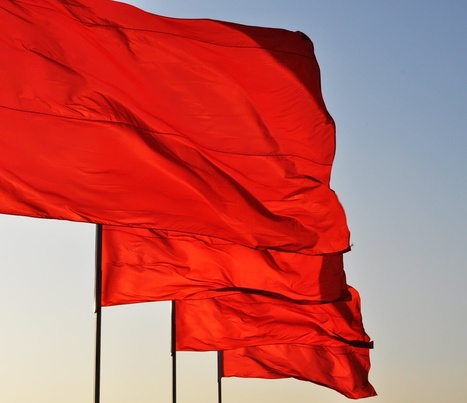 Not just your partner's actions, but your own actions and feelings can be relationship red flags.
In my twenties, I started dating a man I really liked – although in retrospect, I'm not sure if I really liked him or I just liked that he really liked me. (Of course, that was the first ignored red flag.) As I got to know this young man – let's call him Fred – I asked him about some of his past relationships. He told me a story about his previous girlfriend that went something to the tune of: she'd cheated on him but had felt so guilty that she tearfully confessed her misdeeds to him. Fred didn't break up with her but expressed his extreme hurt, anger and mistrust throughout the rest of the relationship. His ongoing hurt and mistrust was genuine, but what he failed to tell his then-girlfriend is that he had also cheated on her.
In fact, in all of Fred's stories about his life, he never seemed to speak about mistakes, learning lessons or owning any personal responsibility.
Are these things deal breakers? Taken individually, not necessarily. But each was a red flag I chose to ignore.