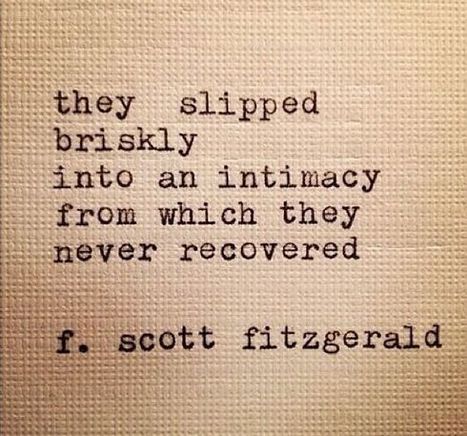 "One of the things that has come up is the difficulty of achieving true intimacy with another person. While many immediately think of sex when they hear the word intimacy, I often think that sex is a barrier to achieving intimacy.
It shouldn't be the case.
Ideally, sex should bring two people closer together but often times it does the opposite. I am reminded of the Rilo Kiley song "Portions for Foxes": And the talking leads to touching/ And the touching leads to sex/And then there is no mystery left.
Sadly, that is often what happens especially when the sex comes too early in a relationship..."