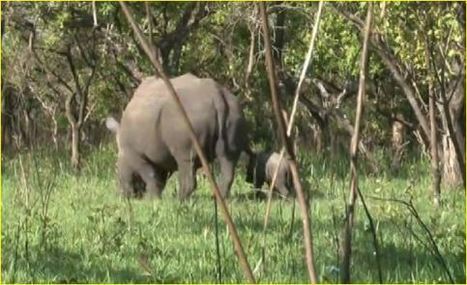 Uganda's rhino population has more than doubled in recent years, renewing hope the endangered animal will be able to roam free....
Poached to total extinction 30 years ago, wild rhinos have not been seen in Uganda since 1983.
But Uganda's Ziwa Rhino Sanctuary, which aims to reintroduce rhinos into the wild, is hopeful of remedying the situation.
From an initial core breeding herd of six adult rhinos in 2006, the sanctuary has witnessed nine births and is now home to 15 rhinos. The latest addition, a female calf named Lunar, was born last week....