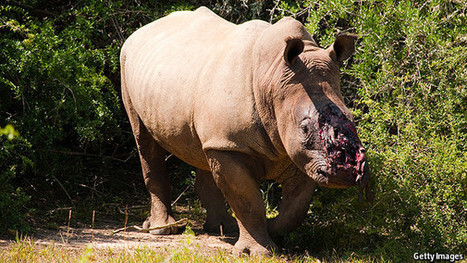 SOUTH AFRICA—home to 83% of Africa's rhinos and 73% of all wild rhinos worldwide—has been suffering a rhino-poaching crisis since 2008. In 2012 668 rhinos were...
The first step in "un-marketing" rhino horn is simple: find out who your buyers are and why they like the product. TRAFFIC, an organisation that monitors the illegal wildlife trade, has just conducted a survey to identify the most important buyers of rhino horn. It turns out that it is a luxury purchase by rich men in Vietnam: professional businessmen, celebrities and government officials. They do not see themselves as contributing to the devastation of rhino herds in South Africa and presumably have no inkling that their purchases may finance terrorism in Kenya....
So how do you turn successful, well-educated men against a luxury good that conveys wealth and well-being? For starters, governments need to show that they are serious about cracking down on the use of this product. In South Korea demand was reduced by removing rhino horn from the official Korean pharmacopoeia; in Taiwan the ministry of health commissioned double-blind randomised clinical trials to study the efficacy of rhino horn and recommend it was not worth using; and in Yemen a public awareness campaign, combined with economic hardship, killed the trade....
The message to rich Vietnamese is that they should probably be looking for a new luxury product to convey status. How about a nice, vintage Chateau Lafite Rothchild? It certainly tastes better than keratin water.