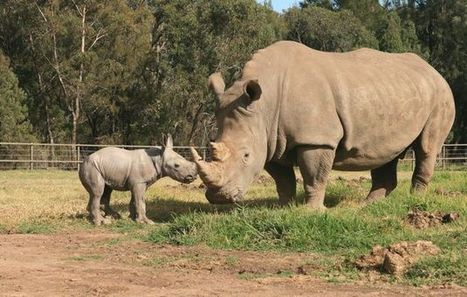 These words are from a poem 11-year-old Aaminah Patel wrote to raise awareness about rhino poaching.
Aaminah, and her eight-year-old sister, Afeefah, were recognised yesterday as Rhino SA "Little Champions" at Robertsham Primary School, south of Johannesburg.
Aaminah said her concern for rhinos started when her father showed her a video.
"I wanted to cry. The rhino's whole face was cut out and it was bleeding to death, struggling to breathe."....