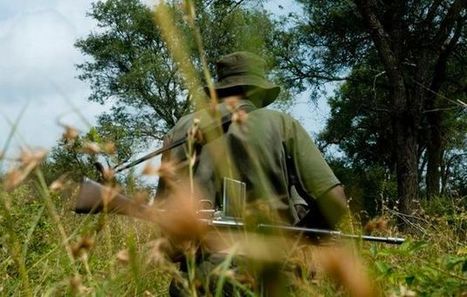 Guerrilla tactics and clandestine intelligence gathering are being used in the fight against rhino poachers in the Kruger National Park.
With AK47-wielding poachers waging an "insurgency-like war" in their hunt for rhino horns, rangers have had to adopt military-style tactics to counter the slaughter....
No longer just guides and conservationists, rangers are being intensively trained in counter-insurgency warfare.
Trained to track, ambush, gather intelligence and wage counter-assault operations, the rangers are being taught the arts of war.
Lemmer said the dangers of fighting poachers were huge.
"The rangers put their lives at risk."
He said so dangerous were poachers that rangers were undergoing paramilitary training to enable them to survive....