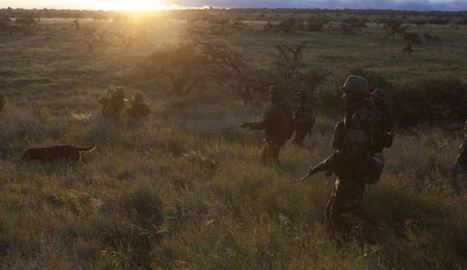 William and Charles go to war...to save Kate's romantic paradise as African idyll where Royal couple got engaged is besieged by poachersPrince William described the months he spent at Lewa, Kenya during his gap year in 2001 as one of the 'happiest times of my lifeDuchess of Cambridge described her trip to the country as 'so romantic'Prince William is said to be 'sickened and saddened by the rhinos being killed'...
The informer called at noon. He said five poachers would shortly be entering a forested corner of the Lewa wildlife conservancy in northern Kenya, close to where a rhino and her calf were shot in February.
Silea Legei, deputy commander of Lewa's security force, hurried to the spot with 11 rangers. They hid in the long grass beside an animal track leading from the trees, and waited.
The poachers arrived shortly after 3pm. One carried a semi-automatic, another a bow with poisoned arrows. That was justification enough for the rangers.
They opened fire. The armed poacher shot back. During the gun battle, a terrified rhinoceros raced past the men who had come to slaughter it.
When the shooting stopped, four poachers lay dead, their blood trickling into the dirt. The fifth had fled.
The jubilant rangers showed no pity for the poachers
Read more:
http://www.dailymail.co.uk/news/article-2326675/William-Charles-war--save-Kates-romantic-paradise-African-idyll-Royal-couple-got-engaged-besieged-poachers.html#ixzz2Trx8W7Uj
;