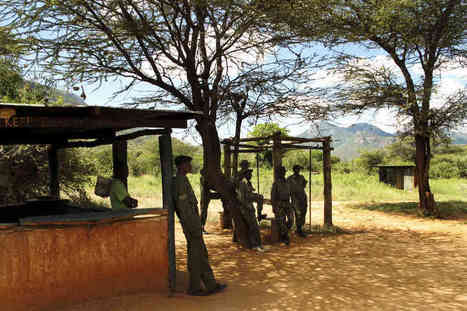 The defenders of Africa's rhinos are battling a well-financed and well-informed enemy. Poachers clear $40,000 or more for a single rhino horn....
It says a lot about the state of the war against poachers in Africa that the Lewa Conservancy, a private sanctuary in Kenya with 12 percent of the country's rhinos, recently appointed a CEO who has never studied zoology or biology. Instead, Mike Watson is an ex-captain in the British army.
His training has already come in handy. Take, for instance, a visit to a crime scene earlier this year: a rhino carcass splayed out in the mud....
Read or Listen
http://www.npr.org/blogs/parallels/2013/05/14/183914773/The-Enemy-Inside-Rhinos-Protectors-Sometimes-Aid-Poachers