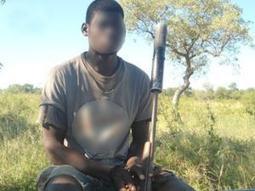 Johannesburg - The man with the big feet would leave his flip-flops at the fence. Barefooted he'd slip across the fence into Kruger National Park, alone, carrying a .375 calibre rifle fitted with a silencer. On his back was a bag filled with bread, water and an assortment of pills he would later crush up and smoke with tobacco.
Some of the pills were for heartburn, and he never really explained why he smoked it.
For protection against the rangers, a muti string hung from his rucksack.
On the Mozambican side of Kruger National Park, the poacher's big feet were well known. His barefooted tracks in and out of the park had been seen often.
Anti-poaching units working the Mozambican side of Kruger had wanted to catch the man to see if he was as big as his feet promised....
http://www.iol.co.za/scitech/science/environment/bigfoot-versus-the-rhino-1.1506033#.UXntKLWG2So