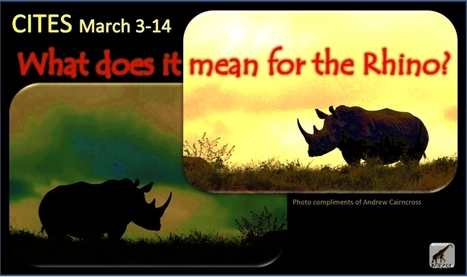 Black Rhino and White Rhino are being poached at the rate of 2 a day in South Africa by organized wildlife crime syndicates and being trafficked to Asia.
Where is the concern?
With the huge rhino losses being experienced in the Kruger National Park and other public and private game reserves (2,400 since 2006 : 668 in 2012) South Africa appears not to have submitted any proposals to CITES. All the while trophy hunting and poaching put Black Rhino and White Rhino at ever increasing risk. This seems incomprehensible!....
http://www.nikela.org/blog/cites-march-3-14-what-does-it-mean-for-rhino-and-other-endangered-species