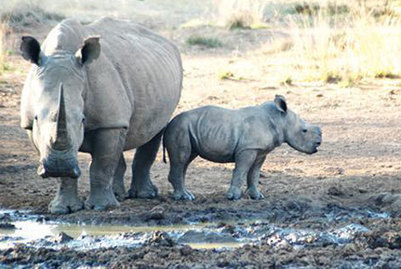 Premier Thandi Modise said the provincial government has set up a rhino priority committee to intensify the fight against the scourge of poaching.

The North West has lost 11 rhinos to poaching since the start of the year and 77 last year compared to 21 in 2011 and 57 in 2010.

Delivering the state of the province address in the legislature, Modise said the committee would serve to evaluate the occurrence of the rhino incidents, plan jointly and provide feedback on its investigations to government.

"Rhino poaching is a priority crime and therefore it must be treated as a serious crime.

"We hope to make a breakthrough in combating rhino poaching. Miscreants will undoubtedly be brought to book. We will arrest them, charge them, find them guilty and sentence them," emphasised the premier.

She credited the committee for its active involvement which resulted in 32 arrests, the latest being the arrest of six poachers in the Sandgate farm in Vryburg last Wednesday night.

The committee chaired by the SAPS is constituted of various government security agencies and stakeholders such as the NPA, justice departments, unions, traditional leaders, North West Parks and Tourism Board, Private Rhino Association and the provincial department of economic development, environment, conservation and tourism.