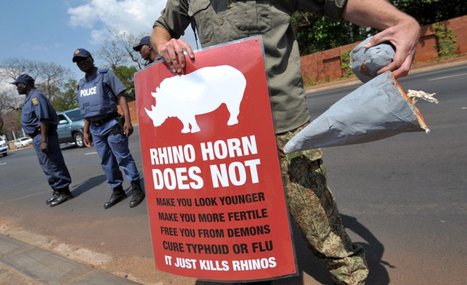 Faced with a dizzying spike in the rate of rhino killings, South Africa has announced that it is deploying a reconnaissance aircraft to combat poaching.
Officials at the internationally famed Kruger National Park said the military aircraft is equipped with highly sophisticated surveillance technology — including thermal imaging — and would be deployed to detect poachers looking for rhino horn.
The aircraft was donated to South African National Parks (SANParks) by the Ichikowitz Family Foundation, whose chairperson also runs a defence company.
"You have to fight fire with fire," said Ivor Ichikowitz, chairperson of the foundation and also chair of Paramount Group, Africa's largest privately held defence and aerospace company....