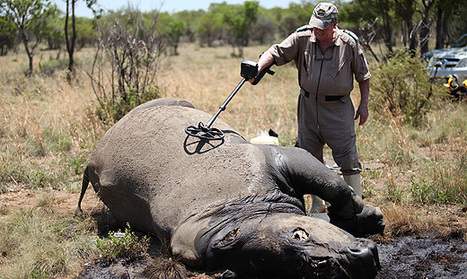 NORTH WEST - Eyewitness News understands three men were arrested for killing eight rhino at a North West game reserve.
Seven of the eight rhino were dehorned.
The attack took place over the weekend and drew outrage because the animals were badly mutilated.
Rhino Action Group Effort spokesperson Pelham Jones said a private detective followed-up on information received from an informant.
This resulted in Monday morning's arrests.
"We took the information we had to the North West organised crime unit, which led to the raids."
Jones said the suspects, believed to be foot soldiers, would appear in court on Wednesday.
The hunt for those who hired them continues.