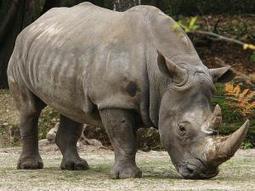 Durban - Ezemvelo KZN Wildlife has rejected a call for a specialised police unit to combat rhino poaching in the province, saying the number of rhinos poached in KwaZulu-Natal this year was not as high as other provinces.
Radley Keys, the DA's KZN spokesman on conservation and environmental affairs, said Ezemvelo should concede defeat in the battle against poaching and hand over this task to a team "better equipped" to fight the scourge in the province.
He said the precautionary suspension of a senior Ezemvelo official, after investigations of the "Black September" rhino massacre in Zululand, was proof enough that the conservation body could no longer be regarded as a credible force in the fight against poaching.
The senior conservation manager was suspended by Ezemvelo on Friday....