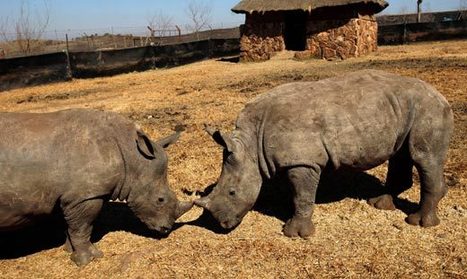 JOHANNESBURG - Nine rhinos have been killed for their horns at a game farm in the North West province.
Police were called to the farm earlier this week, after a rhino had been wounded.
But in the last 24 hours, nine carcasses and three wounded rhinos have been discovered.
Game Farm owner Braam van Greening said rhino poaching in the area had gotten out of control.
He said they would remove all rhino's from the farm.
Van Greening said he had informed nature conservation services that they were facing a "crisis" in the area.
No arrests had yet been made by 12:20pm.
Almost 500 rhino have been killed in South Africa since the beginning of 2012.