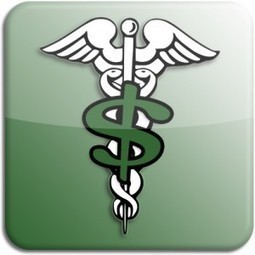 If you haven't heard of Health Management Associates (HMA), that's ok, few would probably know who they are. That is unless you watched the 60 Minutes segment this past Sunday on how they are allegedly encouraging administrators and physicians at hospitals they own to admit as many patients as possible, in order to boost profits. The public company, headquartered in Naples, FL and whose shares are traded on the NYSE, "through its subsidiaries owns and operates (15) general acute care hospitals and other health care facilities in non-urban communities", as reported on their Wall Street Journal company profile.
If you did see the segment and immediately wondered about a company response to the allegations, then one of your first instincts may have been to see what it was, and maybe (like me) you hopped on Facebook to see what they were posting, damage control, community engagement, etc. Here is a $5.1 billion company I thought, with a gigantic network and hundreds of thousands of patients moving in and out of their facilities every year. Surely they are on social media by now, taking advantages of its potential to reach out, interact, inform, and entertain their community. Instead, I found nothing. No social media presence at all. Zip.
If you click around their Web site it looks clean, informative, professional, and…missing something. The absence of social media channels for a company who clearly now has a crisis on their hands makes you wonder why they decided to forgo participation when the channel could have served them well in the wake of the 60 Minutes report....
Via
Jeff Domansky