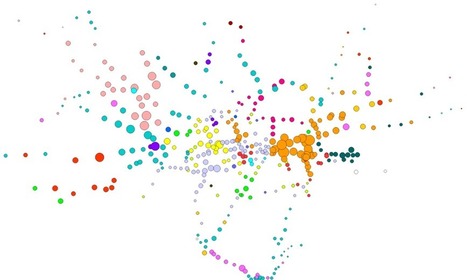 "Walk along the streets of London and it's not uncommon to hear a variety of langauges jostling for space in your eardrums. Step inside a tube carriage on the underground and the story is no different.
Oliver O'Brien, researcher in geovisualisation and web mapping at University College London's department of geography, has created a map showing what the most common second language (after English) is at certain tube stops across the capital.
Using a map of tube journeys and busy stations that he had previously created, O'Brien used 2011 Census data to add the second most commonly spoken language that people who live nearby speak."
Via
Seth Dixon