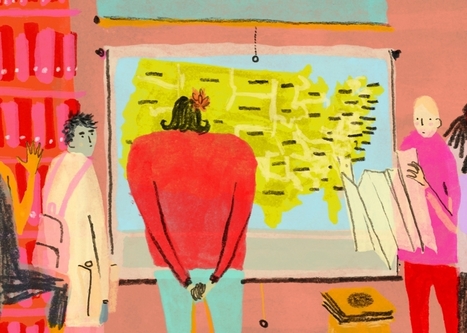 Geographical literacy remains vital—particularly for those of us who live in (for the time being at least) the world's preeminent military and economic superpower. Geography is necessary for understanding why :
1. the overthrow of a government in Libya contributed to an unprecedented surge of migrants into Europe,
2 why Ukraine has been split between East and West amid its conflict with Russia, and
3 why China's neighbors are alarmed at the new islands under construction in the South China Sea.
4. And as we learned during last year's Ebola panic, an understanding of African geography could have helped explain why an outbreak in West Africa should not lead to the quarantining of people from Kenya or Tanzania.
5. In the years to come, as the effects of climate change on everything from sea level rise to deforestation to drought quite literally reshape the world we live in, an understanding of geography will be necessary for mitigating and adapting to the consequences.
Via
Seth Dixon