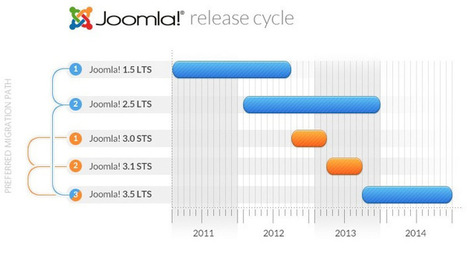 Although many additions and improvements have been made, the most significant change in this build is the adoption of the Bootstrap framework from Twitter.
Twitter Bootstrap instantly adds mobile responsiveness to Joomla — the ability to adjust the layout of the web site based on the size of the screen — making it one of the first open-source content management systems to become mobile-ready.
While Bootstrap adds enormous and clear benefits for site builders, add-on developers can also build their extensions using the Bootstrap elements baked into Joomla. This reduces development time and improves standards and usability for consumers.
Given the rise and popularity of mobile and responsive web site design, you might be tempted to upgrade a previous Joomla version to Joomla 3.0.
However, you must consider a number of factors to decide if Joomla 3.0 is right for you.