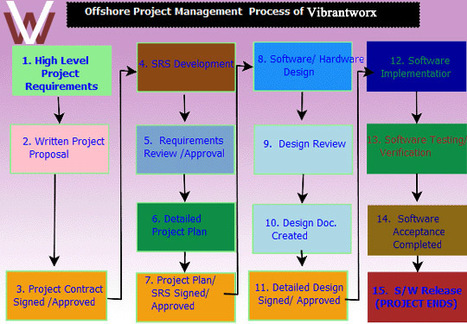 With the economy driving towards globalization, many companies are hard bound to gain a competitive advantage by cutting their costs, optimizing efficiency, and highly great customer service. Today's business environment, companies, and many technological factors need business to operate effectively in order to be competitive. So how can you operate your business effectively? If you are seeking for one-word answer then software outsourcing and offshore development are your gateway to success. Software Outsourcing has proven to be a great success for many organizations worldwide. It is another valuable strategy use to achieve the goals.
Organizations outsource functions for reasons that are highly driven in the field of financial, revenue and cost driven. It can be viewed as a component of corporate and industrial expansions and restructuring. So in this fast moving technological world, it is wise to outsource some of your functions while keeping intact with the business process. The main thing is that it makes a perfect sense for a strategic approach to any business. It helps you conduct a cost-effective business and help the company to give a specifically oriented task. So what are the top reasons to give to make sense?
Prepare Before Engaging and Stay Involved
Before starting, you should be clear about your business goal. Before telling to someone else, you need to know. Make a list of specific needs and requirements with your vendor. Get ready with your vendor and give the needed resources. For the best result, you need to be in contact with your on the daily basis.
Forget Waterfall method and get Agile
The old development models are obsolete. It is no longer need to proceed rigidly in sequential order. The waterfall method is out of date as it takes longer time. While contemporary software development requires faster response time and greater adaptability. Organizations are using the modern agile methodology for greater transparency and excellent results.
Define Requirements before Your Coding
Before your experts begin coding, your methodologies should be documented. Agile methodologies are helpful in this case. With traditional waterfall method, you need to make a plan for the entire duration before start anything.
Remove Technical Debt and Schedule for Code Restructuring
Software development is like alchemy. Over time, the code will deteriorate. Often developers are in hurry to meet the deadlines, so there are little bits of errors remain same. The code works, but it does not perform well. Eventually, this raises the cost of maintenance. It is called the technical debt and it should be avoided.