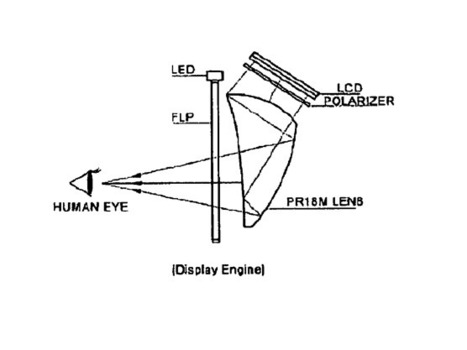 During Business Insider's Ignition Conference last week, top Apple analyst Gene Munster of Piper Jaffray talked about Apple's tendency to cannibalize its own businesses and predicted that it would continue to do so.

He speculated that Apple is working on consumer robotics, wearable computers, 3D printing, consumable computers, and automated technology. (...)
Here's the other reason it's safe to assume Apple is quietly working on the destruction of its most massive business, the iPhone.
Just like Google and Microsoft, Apple is working on computerized glasses.

Computerized glasses, are, at the moment, the technology that is most likely to bring the smartphone era to an end.

They fit into an obvious pattern, where computers have been getting smaller and closer to our faces since their very beginning. (...)
In the patent filing, Apple calls the gadget a "head-mounted display" or "HMD."
Nicholas Carson
03 Dec 2012