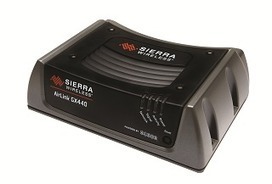 The Carbon War Room report asserts that "across many industries M2M technologies will reduce the amount of energy or fuel required to get the job done, lowering greenhouse gas (GHG) emissions without constricting production, consumption or economic growth."
The Global e-Sustainability Initiative (GeSI) agrees with Carbon War Room that ICT-enabled solutions could save 9.1 gigatons of carbon dioxide equivalent (CO2e) yearly by 2020.
GeSI estimates that automation of manufacturing plants could reduce GHG emissions by 0.72 GtCO2e. This would involve decreasing the use of human labor and increasing the use of machines controlled by M2M and related technologies. Such systems will be able to monitor and control equipment to reduce and optimize energy usage, and can even be used in maintenance and upkeep.
The group estimates that variable-speed motor systems can abate 0.53 GtCO2e globally, with particular focus on developing economies such as China. "Motor systems," the report points out, "are at the heart of the industrial activity and consume the majority of electricity used by manufacturers worldwide." Traditional motor systems operate at a continuous rate, even if the load varies. This creates inefficiencies that could be mitigated with technologies that sense a motor's strain and adjust its speed dynamically. Such technologies will also provide a data stream that can give managers more information and control over use of energy in their operations.